We decided to set up this radio station because we love the music of the 70s and 80s - and we are not ashamed to admit it!

We were disillusioned with the current offerings on the radio. If you want to hear the same 200 top 40 songs played every day, there are plenty of stations you can choose from.

We didn't want to hear 15 minutes of a local DJ telling us what time the sun sets, what the barometric pressure is, what time the plane lands in Wellington from Singapore, or how many cars are sitting at the traffic lights in another city...
- every 30 minutes!

We don't want to hear lengthy interviews about what the old folks home are having for lunch.
We don't want to hear DJs trying to make each other laugh.
And we certainly got tired of 5 minute commercial breaks.
Shut up and play the music? Ok!

Get the picture?
---
Powered by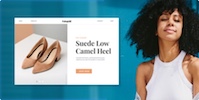 Create your own unique website with customizable templates.