The information station for tourists and visitors to Kapiti


The Kapiti Visitor Radio Network broadcasts to the Kapiti area and beyond promoting the Kapiti district to visitors and locals alike.

This service is part of the Visitor Radio Network and aims to offer easily accessible local information, attractions, businesses and services through FM radio broadcasting, online and via mobile app.

How does advertising on Visitor Radio Network differ from other radio stations? The answer is targeted advertising. Rather than waiting for your ad to play between the other program elements on mainstream radio, Visitor Radio Network targets a specific audience - in particular the thousands of visitors to the coast every day.

Click the image above to download our PDF brochure

ON THE RADIO
Visitor Radio Network transmits from a centralised location on the FM band making listening easy.

ON THE WEB
Visitor Radio Network's program is also available to be heard online and on Facebook. This makes the program available to potential tourists around the world.

ON SMART PHONES
Our web presence is optimized for smartphones and as a smart phone app. The broadcast is therefore available to the millions of smart phone users around the globe.
---
There were 215,000 guest nights booked in Kapiti Horowhenua in the year ending November 2013
24000 cars pass through Kapiti on SH1 every day
---
A Unique Marketing Opportunity

If your business or service is tourism based, an attraction, a place to stay, eat or play then Visitor Radio Network is the exciting new concept in marketing that can truly benefit your business. Your 30 second ad or 5 minute infomercial will play continously 24 hours a day, supported by interesting and informative local information.


Kapiti Visitor Radio Network is the all in one, one stop place for all visitors to the Kapiti Coast to get the information they need – and the place they'll hear about your business.





Visitor Radio Network is an FM broadcast designed to provide easy access to local information and visitor attractions. It broadcasts 24 hours a day in Kapiti and is available around the world online. Supported by local media and printed material the Visitor Radio Network aims to become the first place tourists and visitors turn to when they stay & play in Kapiti.


ADVERTISING RATES

Kapiti Visitor Radio Network is offering your business it's own share of the broadcast at a special launch rate of $190 per month (incl GST) to a strictly limited number of advertisers. This includes script writing, recording and studio production. Your share of the broadcast will reach out to the lucrative tourist and visitor market to Kapiti via our multimedia approach of FM broadcast, streaming & mobile. Be a part of it now.


Visitor Radio Network – Kapiti
Paraparaumu, New Zealand
+64 0278 423 765
visitor@realestatefm.co.nz
facebook.com/visitorradionetwork


Powered by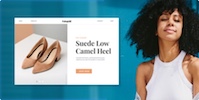 Create your own unique website with customizable templates.
Photo used under Creative Commons from asdsoupdsa